Tiled roofing repairs Glasgow, roof tiling Glasgow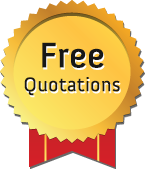 The roof covering of your property has to handle the full impact of all weather conditions. It is probably no surprise that when a problem arises, it can very quickly become a big issue. With years of experience in roof tiling, we ensure that we can deal with any problems quickly and efficiently.
Here at RTC Roofing we provide Glasgow with professional roof tilers who are capable of all tiled roofing needs from repair to construction. We are a local company offering a quality, value for money service. Get in touch and speak to our team to discuss your tiled roofing needs.
Answers for all your tiled roofing needs
Whatever your needs, we offer expertise in the field. For small and large jobs, contact us today. Our services include:
Tiled roof repairs
Roof restorations
New roof tiling and tiled roofs
Re-roofing with roof tiles
Repositioning slipped tiles
Replacing an area of tiled roof
Trust in us to deliver
Our team of experienced roof tilers are fully trained and offer an exceptional level of service, combined with our excellent guarantee, you can be certain that your Glasgow roof is in the right hands to fight off all climate conditions. Whatever your tiled roofing needs regardless of the repairs you need, our team of professional roof tilers are at hand to give you a free quotation on all roof tiling work for your Glasgow home. Call today on Glasgow 0141 340 9910.