Roofers, Roofing Company Shawlands, Glasgow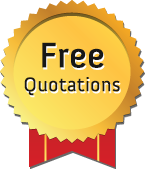 The roof on your home should last for decades and provide trouble-free protection for your home. Of course, the extremes of temperature and strong winds thast the roof is exposed to will mean that, eventually, a problem will occur. It's then when you need to call on the services of a firm of local roofing experts; someone with years of experience in all aspects of roofing.
Is your roof showing its age? Is it springing leaks? Do you want to improve your roof? Whatever work you want carried out on your roof we can guarantee to provide you with a solution for all your roofing needs.
Working with homeowners across Shawlands we have huge amounts of local roofing knowledge and give it to you at budget friendly prices. Ring today to discuss your roofing needs.
Offering roofing expertise
Our roofing company magae all kinds of roofing projects throughout Glasgow at low prices everyone can afford, so call us if you need help with:
Built-up felt roofing
Flat roofing
Restoration of roofs
Chimney services
Roofs in slate & tile
Velux roof lights
Construction of new roofs
Chimney flashing
Replacement roofing
Gutter services
Roofers you can trust in Shawlands
We are proud to be the number one roofers in Glasgow, trusted by customers throughout the local area for many years. We offer quality roofing and your home is protected by guarantee for many years when you use us in Glasgow.
Email or phone us if you'd like to take advantage and get a free, no obligation estimate on your roofing work. Our Shawlands team are local experts in the roofing field and always use locally sourced materials making us the perfect choice for all your roofing needs. Don't hesitate, get on the telephone now and call 0141 340 9910.