Affordable Roofers Working in Erskine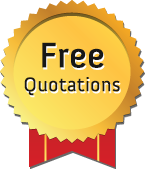 Your roof endures years of varying weather. It's exposed to heat, moisture and extremes of cold. It can last years, but occasionally and inevitably, something is going to give. When it does, you need to be sure that the company you call is going to be able to assist, whatever the need. That's when you need to call us.
With years of industry knowledge and experience, we are here to provide you with all your roofing needs. Through all stages of the job, from start to finish, you can rely and trust our roofers to deliver a quality service.
Providing for homes across Erskine, we take pride in offering a high quality service at a competitive price. Contact our team of experts for a free quotation on your roofing work.
Providing a quality roofing service across Erskine
Regardless of the size of the roofing project you require, we can provide you with highly skilled workmanship and outstanding customer service. All in all the services we offer are second to none. Our services by the top roofers include:
Chimney flashing
Built-up felt roofing
Restoration of roofs
Roofs in slate & tile
Replacement roofing
Velux roof lights
New roof installation
Chimney services
Gutter services
Flat roofing
Guarantees on all roofing works
Along with work of the highest standard undertaken by our expert roofers, all our work is covered by our excellent guarantee. Therefore whatever the outcome, your roof is protected. In choosing us, one of our Glasgow roofers can visit you at home and provide a free consultation to assist with your needs.
With us you are guaranteed quality from day one, so ring us today on 0141 340 9910 and our local team in Erskine will arrange a visit. Regardless of the size of job we are happy to lend a hand and solve your roofing dilemmas quickly and professionally.