Affordable Roofers, Clarkston, Glasgow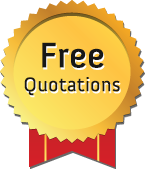 Thankfully, roofing problems don't come around that often, but when they do, you need to be sure that the company you choose to fix your roof is able to do it competently and professionally. If you are in need of an experienced, trustworthy roofer in Clarkston, then call ustoday. We have many years' experience of working in the Clarkston area and our roofers cater for all roof related jobs. We are well established and have years of experience in all kinds of roofing solutions in the Glasgow area - our customers always come back to us!
Quality from your local roofing team
We have been working throughout the local area for many years and have been trusted by so many customers because we deliver quality solutions every time at fair prices. Our roofers can help with a wide range of services, so call us for the following:
Velux roof lights
Construction of new roofs
Restoration of roofs
Replacement roofing
Gutter services
Flat roofing
Chimney flashing
Built-up felt roofing
Roofs in slate & tile
Chimney services
Trusted roofers serving the local area
If you choose to work with us, you are not only guaranteed first class workmanship and customer service, but we cover all work with guarantees, so your entire roofing project is protected and secure for its entirety, giving you added assurances.
Pick up the phone now and speak to our experienced roofers in Glasgow. We are happy to visit you in your home, discuss your roofing plans and provide you with a free, no obligation quote on all the roofing jobs you require. Our team of local roofers use locally sourced materials making us the perfect choice in and around the area. Ring Glasgow 0141 340 9910 now if you have any questions or want to book in a free consultation with our local Glasgow contractors.