Affordable Roofers Bearsden - Glasgow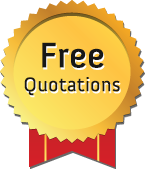 It's rare that your roof will give you a problem. For decades, it can endure all different types of weather, from torrantial downpours the strong winds. However, no roof can last forever, so when it is time for repairs or replacement, you will want to call on the services of a local expert roofing firm.
For many years, we have been providing a high quality service to the homeowners of Bearsden. With unbeatable prices along with a first class service we guarantee you will not be disappointed - we guarantee it like we do with all of our work!
From design and installation of a new roof or skylight to simple slate repairs. With our industry knowledge and understanding, we can manage any roofing project given to us, no matter what the size. Call today for a free estimate on your roofing work.
Problem Solved
We will solve your roofing problems. We offer a range of roofing services in the Bearsden area, including:
Construction of new roofs
Flat roofing
Restoration of roofs
Roofs in slate & tile
Replacement roofing
Velux roof lights
Chimney flashing
Built-up felt roofing
Chimney services
Gutter services
Peace of mind for every customer
We promise you quality throughout your whole roofing project and all roofing work is protected and assured by our excellent guarantee giving you added protection and security. Your guarantee will be fully honoured even if we stopped trading, meaning you have peace of mind.
Our team of local roofers in Bearsden are awaiting your call. When it's an expert roofer you want, its an expert roofer you'll get by calling us today on 0141 340 9910. Regardless of the size of job, we can provide you with what you want. Ring today and start adding value to you property.