Affordable Roofers covering Milngavie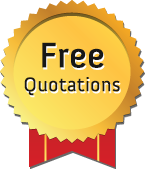 When you think about it, your roof does well to endure all the weather that the Scottish climate throws at it. Strong winds, howling gales, extremes of moisture and (all too infrequently) heat. The roof will have been built to last, but every now and then, something will give and it will require repairs or, in extreme circumstances, replacement. When it does, you need to be able to confidently call on the services of a local roofing specialist.
If your roof in Milngavie requires the attention of expert roofing contractors, look no further than us. We have years of experience and are highly regarded in Glasgow.
Lending a helping hand to homeowners in Milngavie by offering vast amounts of industry expertise at competitive prices you will not be disappointed. Ring today to discuss us your roofing requirements and we'll be more than happy to help.
Local roofers for local jobs
We serve the whole of Glasgow with outstanding roofing solutions and can fit, repair and replace roofs of all kinds in a range of materials. Get in touch for:
Chimney flashing
Chimney services
Flat roofing
Restoration of roofs
Built-up felt roofing
Construction of new roofs
Velux roof lights
Gutter services
Replacement roofing
Roofs in slate & tile
We guarantee all of our roofing work
We offer extensive guarantees when we do any roofing project so that you can rest easy knowing that whatever happens, you're protected financially and won't lose out. That's just another reason why we are trusted by so many Glasgow homeowners.
Whatever your roofing requirements, we're there to help every step of the way. Our local team have expert knowledge and use locally sourced materials making us the number one choice in Milngavie. Contact your local roofer today on 0141 340 9910.